You may have seen our Storybook Goods personalized linen pumpkins.  They have been really popular and are such a joy to make.  I developed this simple DIY version for anyone who enjoys fall crafts.  These pumpkins are great for decorating and gifting.  Let's get started!  
You will need:  
•Fabric:  1/2 yard.  I recommend linen.  Cotton will work well also.  
•Yard stick, measuring tape or ruler.  
•Iron-On Transfer Paper:  I used Avery Light Fabric Transfer Sheets.
•Iron
•Scissors
•Sewing Machine 
•Thread
•Embroidery Floss:  1 skein
•Embroidery Needle
•Poly-Fil:  1 bag will be more than enough.
STEP 1:  CUT YOUR FABRIC
These instructions are for making a pair of pumpkins, one large and one small.  Cut one piece of fabric measuring 12" x 24" which will become the large pumpkin.  Cut another piece of fabric measuring 6" x 12" which will become the small pumpkin.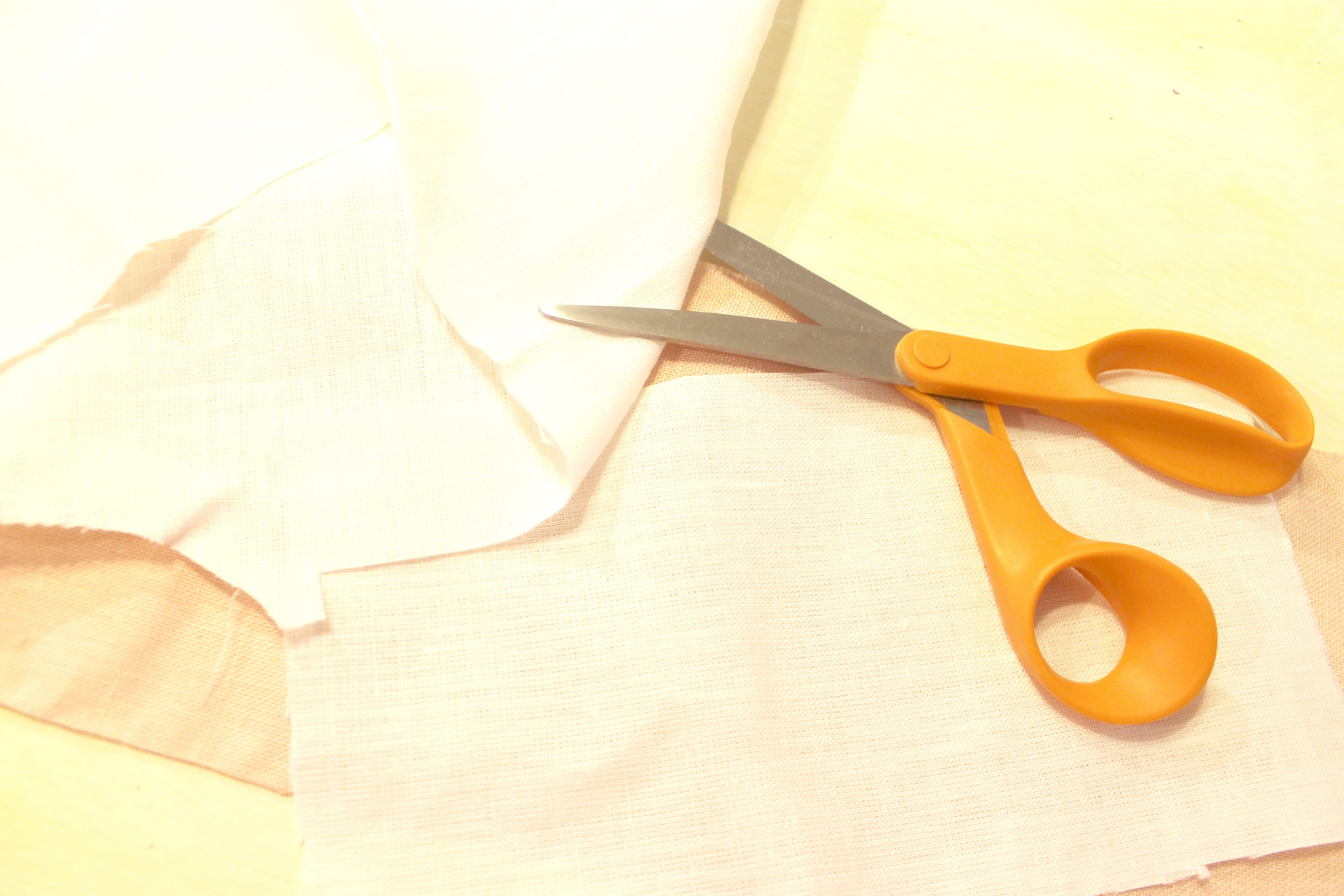 STEP 2:  CREATE YOUR IMAGES
You can use any images you prefer.  I created these images in Adobe Illustrator using this awesome floral clipart I found on Adobe Stock.  You can purchase it here:  https://stock.adobe.com/stock-photo/hand-drawn-vector-floral-set-with-branches-and-flowers-bouquets/113014621.  Don't have Adobe Illustrator?  No problem!  A quick search will return tons of gorgeous floral clipart, many that are free for personal use.  You can also create/edit your own in a photo editor or Microsoft Word.  
The image for your small pumpkin will work best if it measures around 2-3" x 2-3".  The image shown measures 2" h x 3" w.  The image for your larger pumpkin should measure around 3" in height and anywhere from 3-6" in width.  The image shown measures 3" h x 6" w.
STEP 3:  PRINT YOUR IMAGES
Following the instructions included with the transfer paper, print your images.  If you are using Avery Light Transfer Paper, be sure to mirror your images when printing.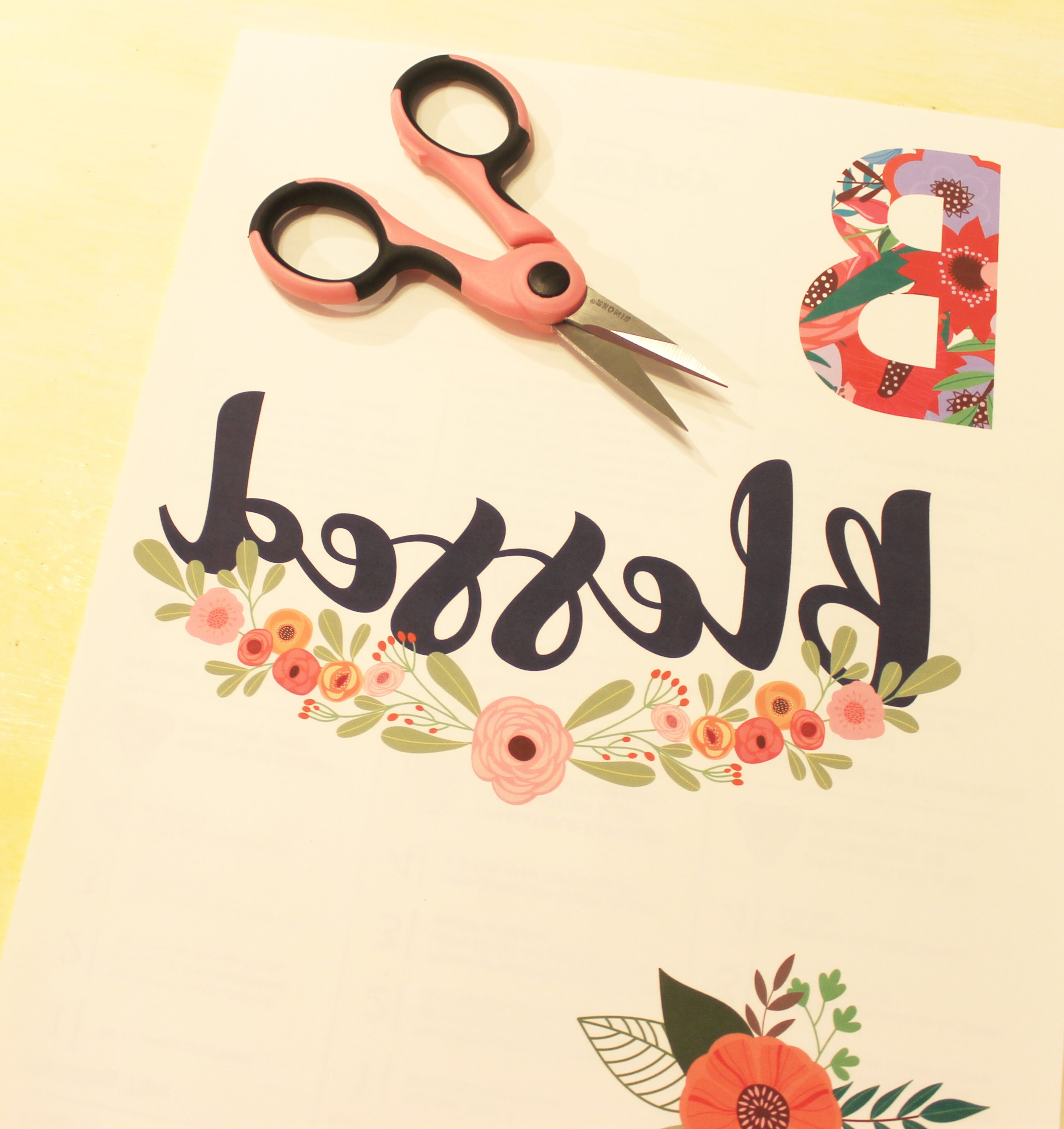 STEP 4:  HEAT TRANSFER YOUR IMAGES
Following the instructions included with the transfer paper, use an iron to transfer the images to your fabric.  If you have never used heat transfers before, test the technique on some scrap fabric.  You can also view tons of great tips online with a quick search such as "how to use light fabric transfer paper".  
Be sure to center the image on the fabric (center it both horizontally and vertically) before applying.  Remember, the long side of the rectangular fabric is the width of the pumpkin.  
STEP 5:  PEEL AND REVEAL
Peel and reveal the beautifully transferred images!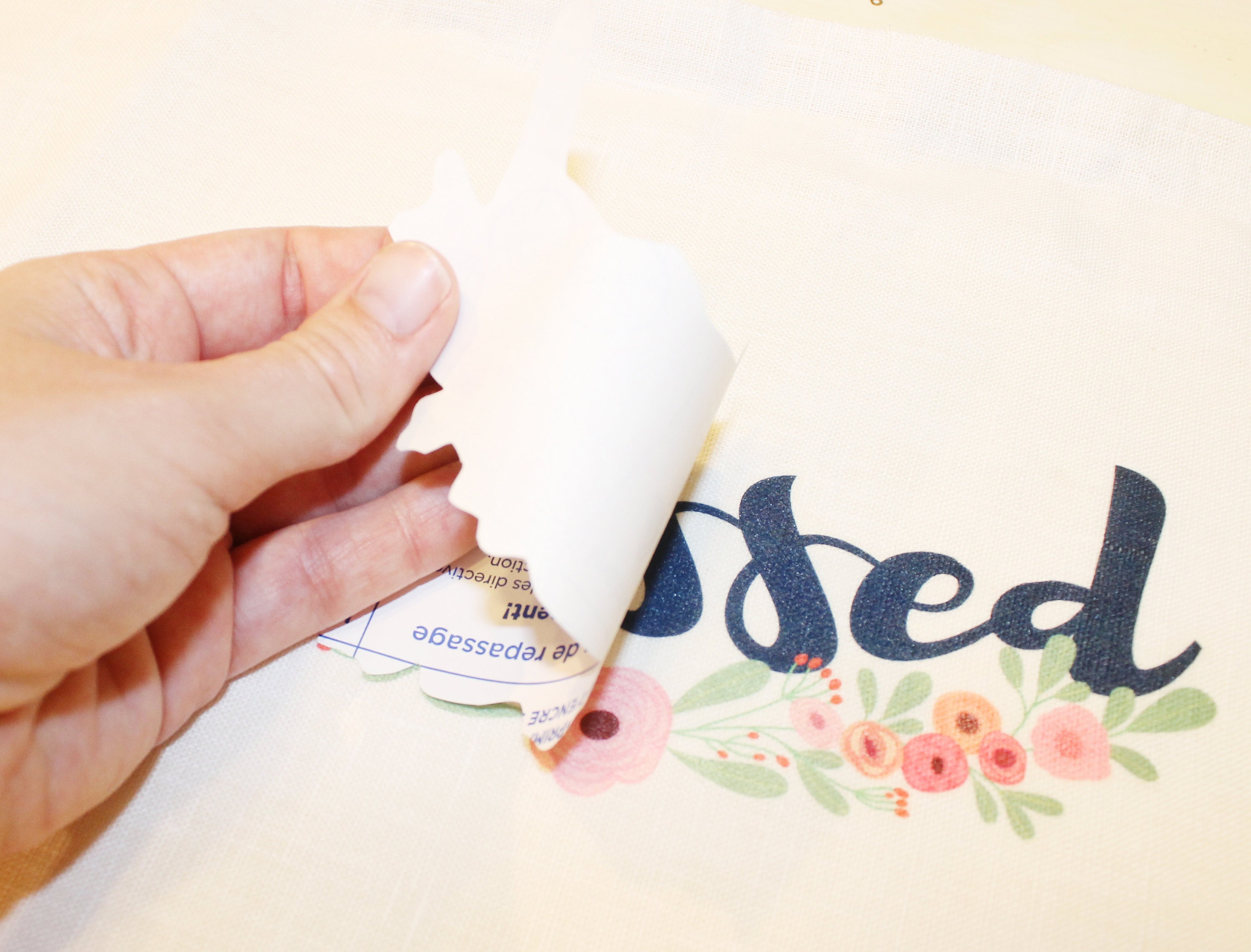 STEP 6:  STITCH
Fold your smaller rectangular shaped fabric in half, wrong sides of fabric facing toward you.  Using your sewing machine set on a standard straight stitch, simply stitch the ends together.  Don't forget to secure by backstitching at the top and bottom.  Repeat this step for your larger piece of fabric.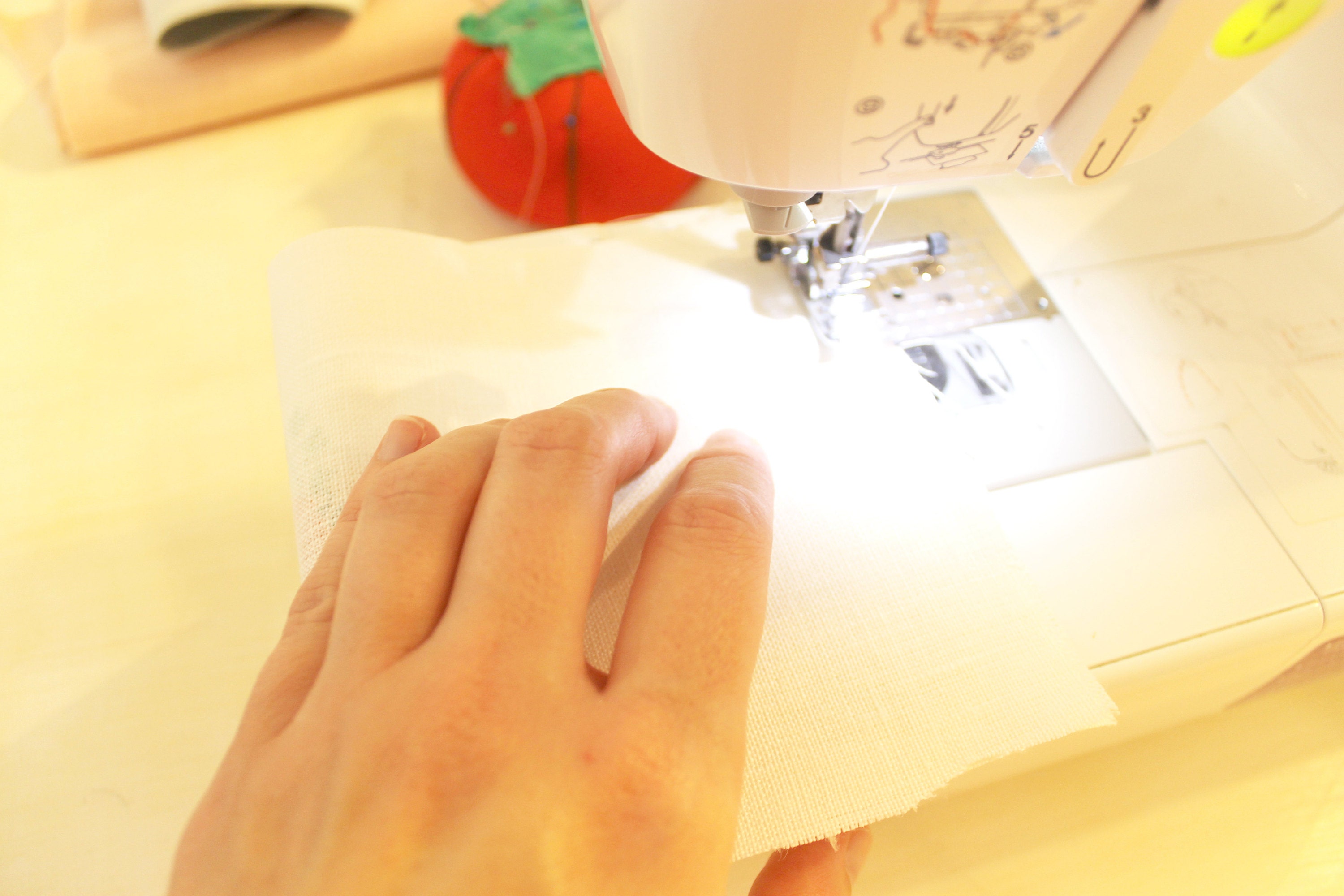 STEP 7:  CREATE YOUR BASE
Thread your embroidery needle with a piece of floss measuring around 12" long.  Triple knot the end.  With the wrong sides of the fabric still facing you, gently pass thread through the fabric using a simple straight stitch as shown below.  Once you have sewn through the entire base, gently pull the floss ends to gather the fabric.  Be sure to pull them taught.  Triple knot to secure.  Repeat this step for your larger pumpkin.  
STEP 8:  STUFF
Flip your smaller pumpkin right side out and stuff it with Poly-Fil.  You can fill it as full as you'd like- the pumpkins shown are filled almost completely.  Repeat this step for your larger pumpkin.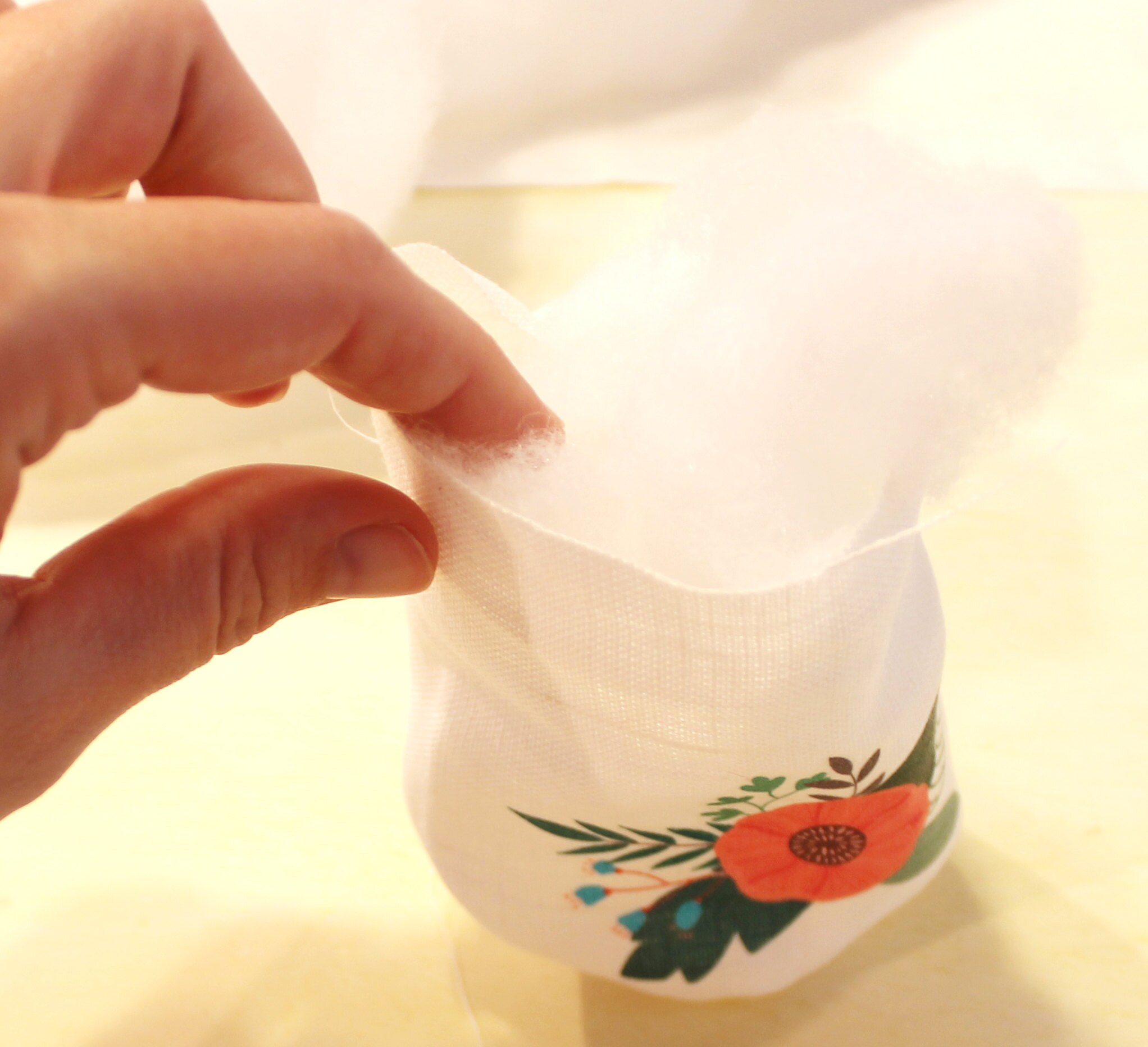 STEP 9:  GATHER CLOSED
Using the same technique from step 7, stitch and gather the top of the smaller pumpkin.  Once closed, gently tuck the raw edges into the pumpkin using a skewer or dowel (your bag of Poly-Fil should include a wooden stuffing tool that will work great for this).  Repeat this step for your larger pumpkin.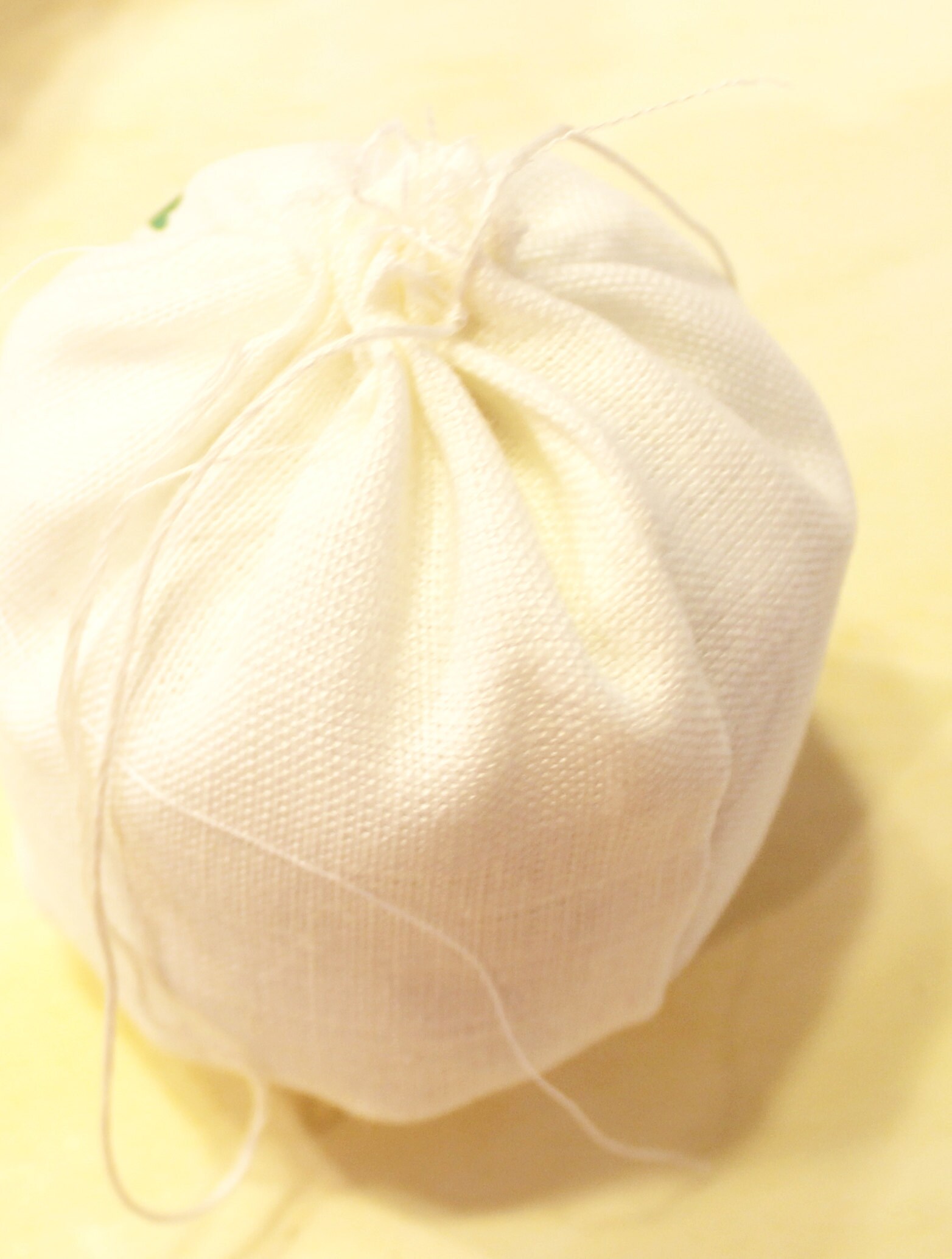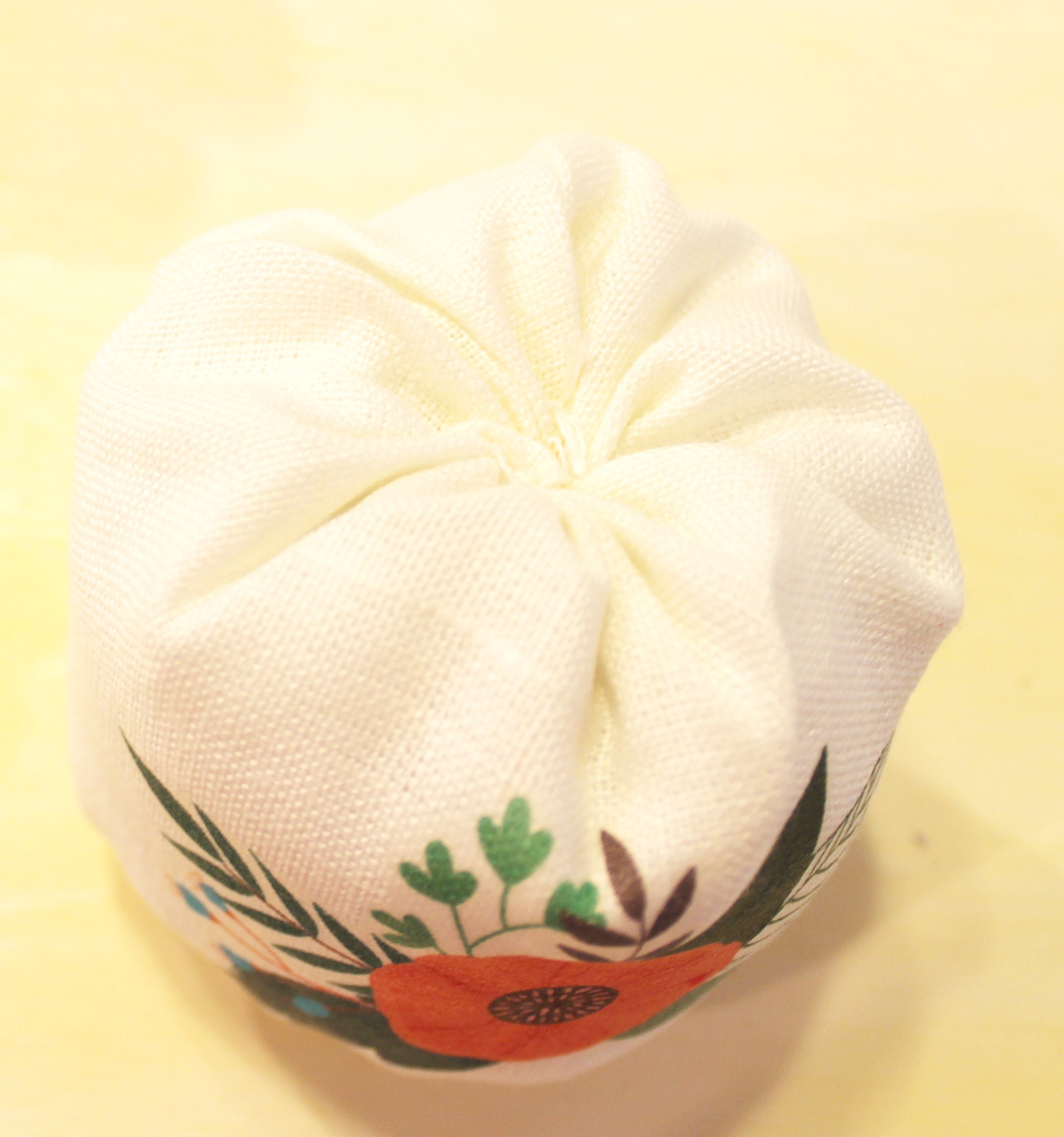 STEP 10:  ADD STEMS
My little boys enjoy helping me find branches around the yard that we turn into pumpkin stems by simply breaking and cleaning them.  Make sure they are about 2-3" long each.  Apply some hot glue to the bottom and lower sides and then carefully tuck it into the pumpkin.  Hold it in place for a few seconds to help secure it.  Add stems to both pumpkins and you are done!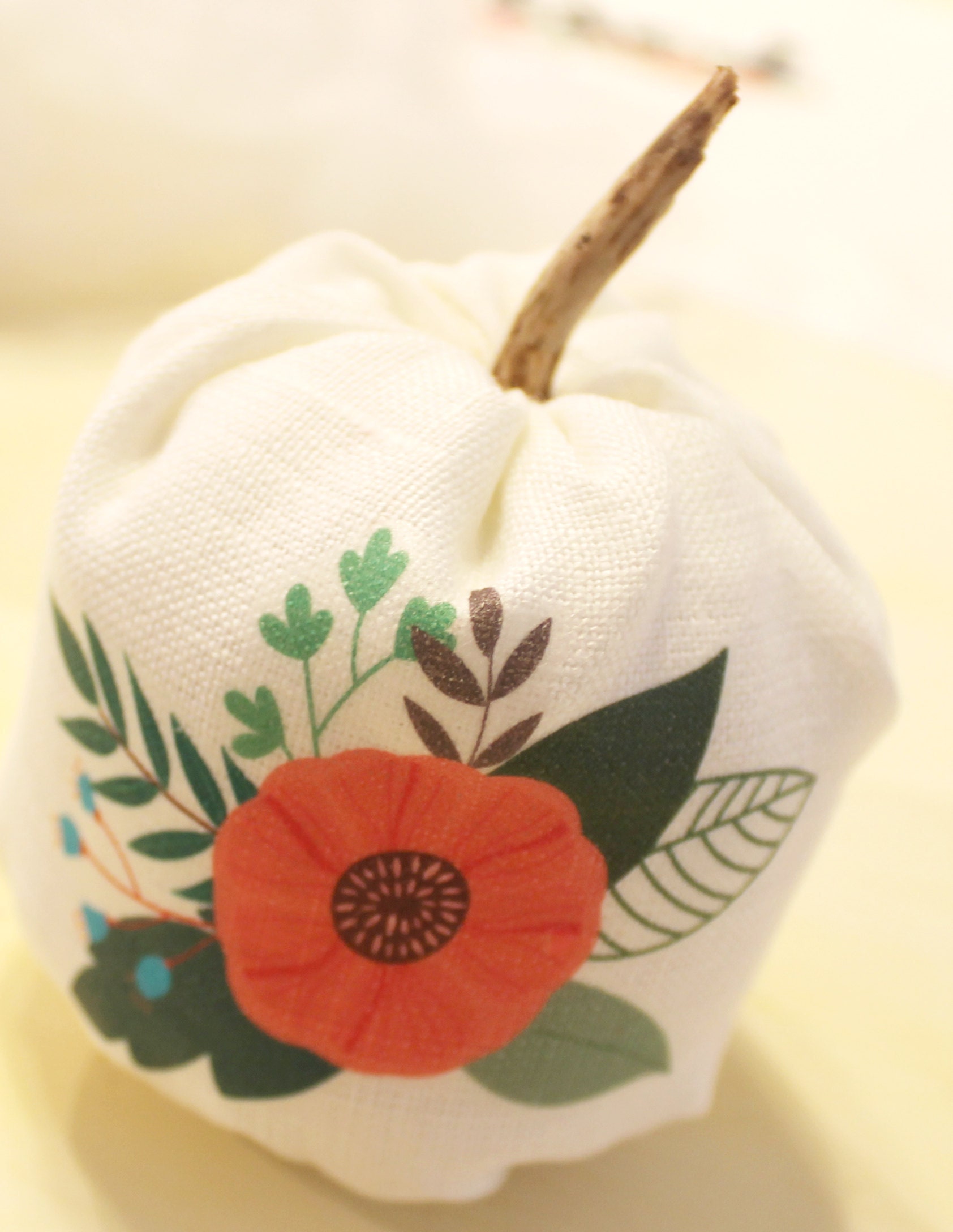 Be creative!  Use non-traditional colors and patterns to create unique fall accents.  Please feel free to post your questions here or e-mail me at storybookgoods@gmail.com.  You can also message me on Etsy or Instagram:
www.etsy.com/shop/storybookgoods
www.instagram.com/storybookgoods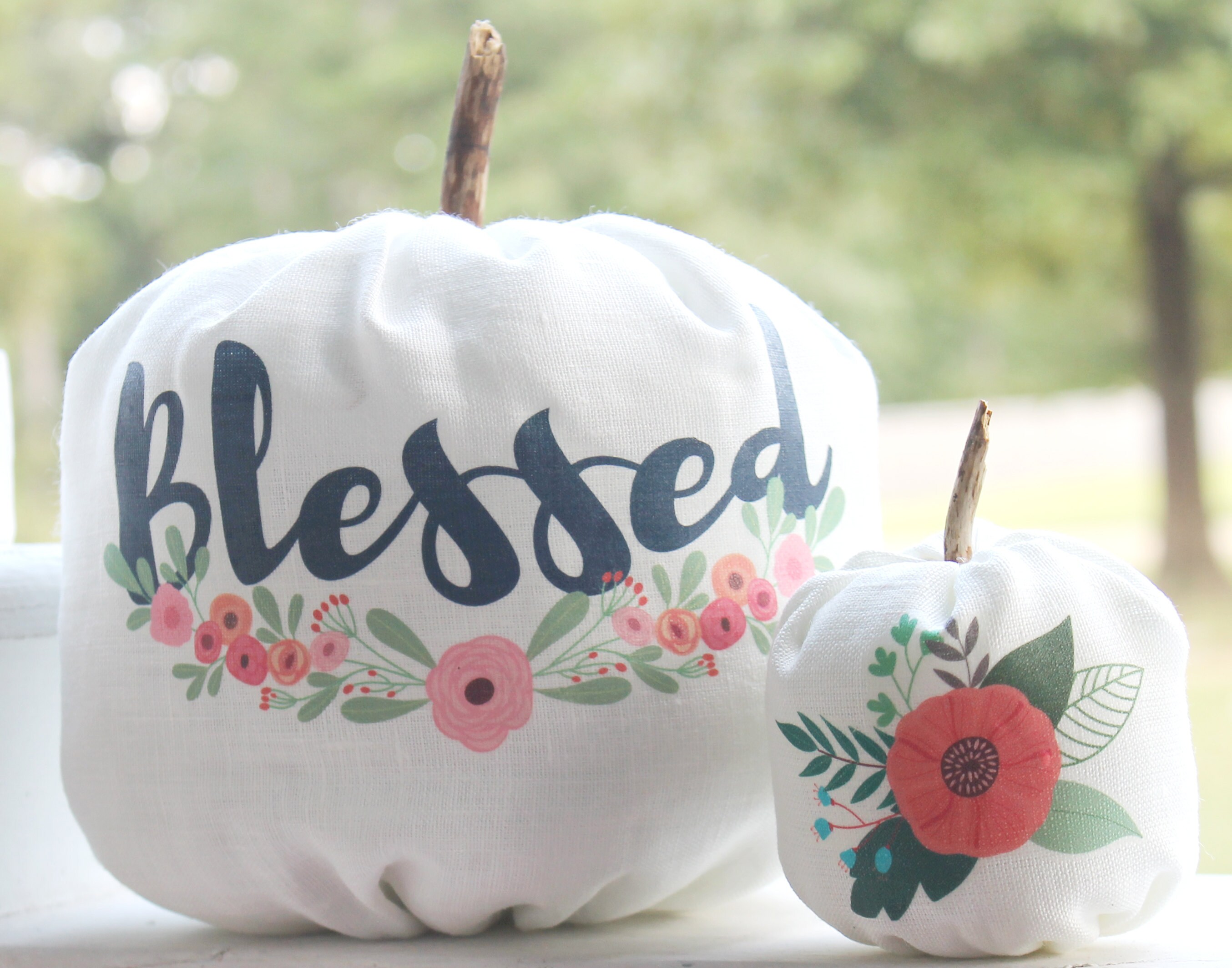 Be sure to follow me on Instagram so you don't miss any of the other original fall DIY projects I'll be posting throughout the months of September and October.