I simply can't wait any longer to begin decorating for Halloween!  As I create new decor for my home, I'll share original DIY projects with you.  The first in this new series, The Saturday Make, is a farmhouse chic table throw.  
You can create this simple, personalized DIY home decor project in just a couple of hours.  There is even a no-sew option!  
You will need the following supplies: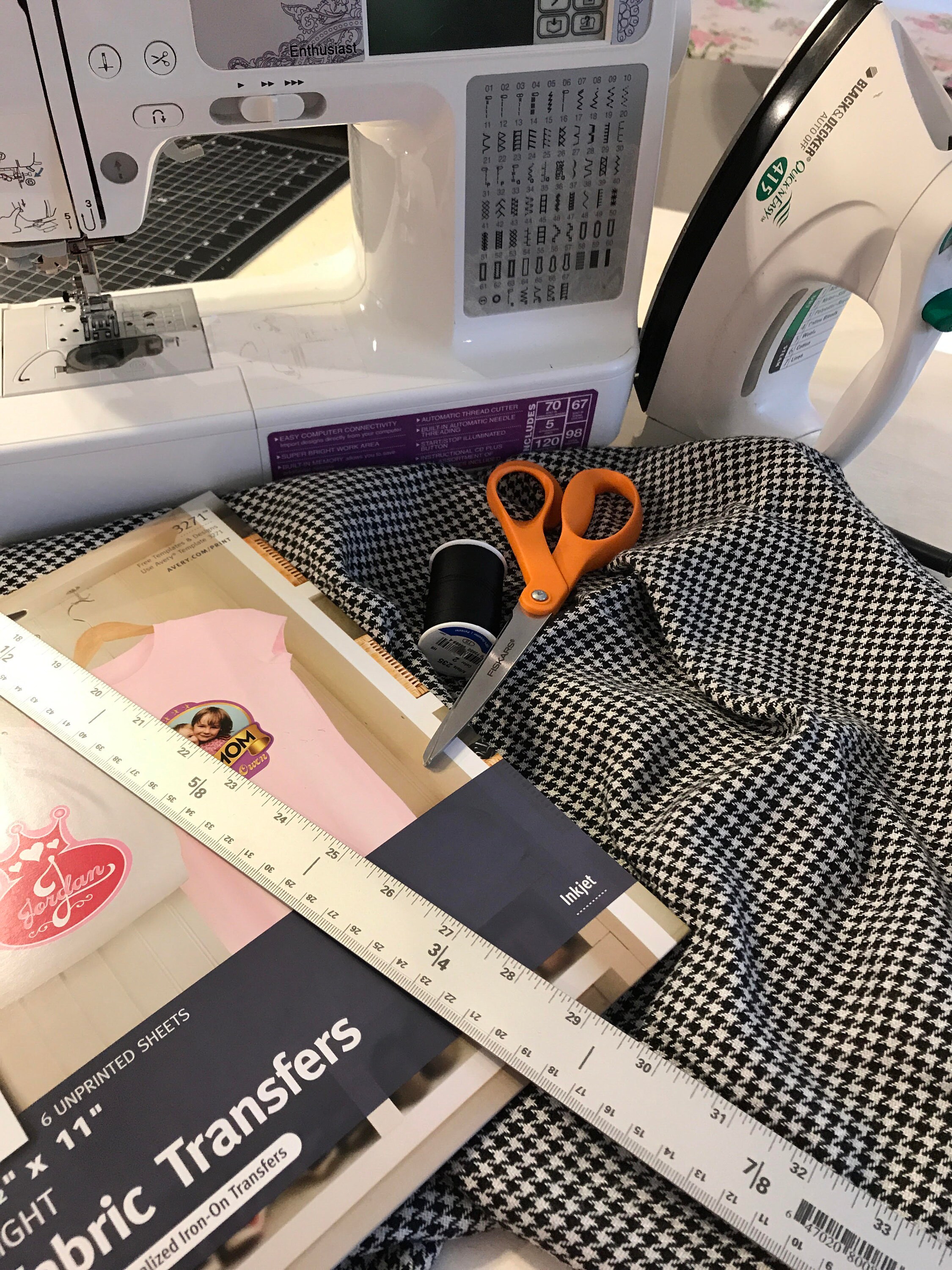 -1.5 yards of fabric.  Make sure the fabric is at least 54" wide.  You can use any fabric, just make sure it will give you a nice fringed edge.         
-Yard stick or measuring tape
-Scissors
-Fabric transfer sheets.  I used Avery light fabric transfer sheets which you can purchase at any craft or office supply store.  PLEASE NOTE:  If you prefer a bolder image that is not opaque, use dark fabric transfer sheets.  
-Inkjet Printer
-Image.  I'll share links below for the pumpkin image and monogram font pictured, but any Halloween image will work.  
-Iron
-Sewing machine (Optional) 
-Thread (Optional) 
STEP 1:  Measure and Cut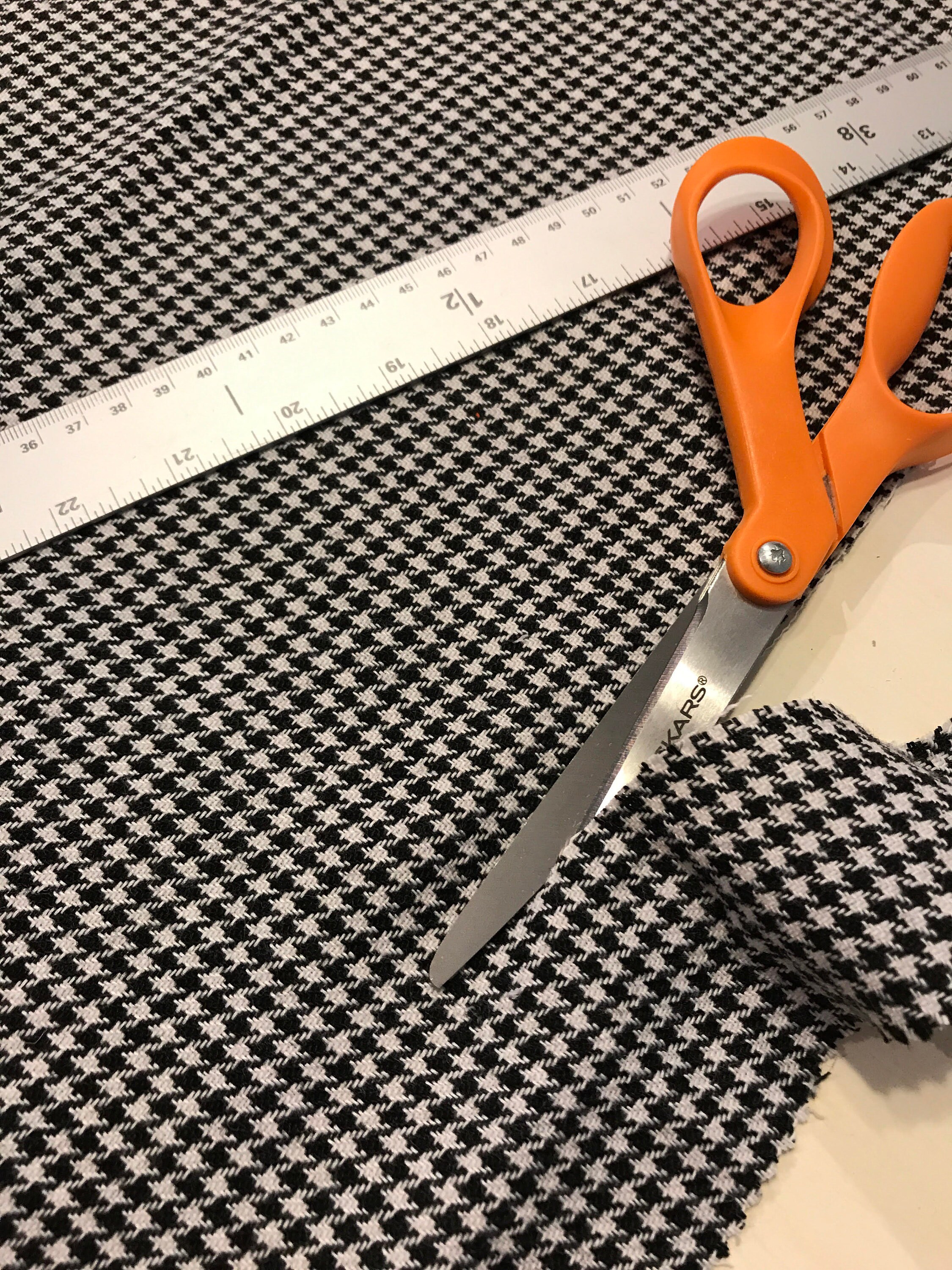 These instructions are for a 50" x 50" square table throw.  You can make this any size you like by simply adding 1" allowance per side for fringing.  For example, if you want a finished throw of 40" x 40", then you will cut a 42" x 42" piece.  
Simply measure out 52" x 52" square and cut.  
STEP 2:   SEW OR NOT?!
This step is optional, but keep in mind that your table throw will look more professional and last longer if you secure the edges with a simple stitch.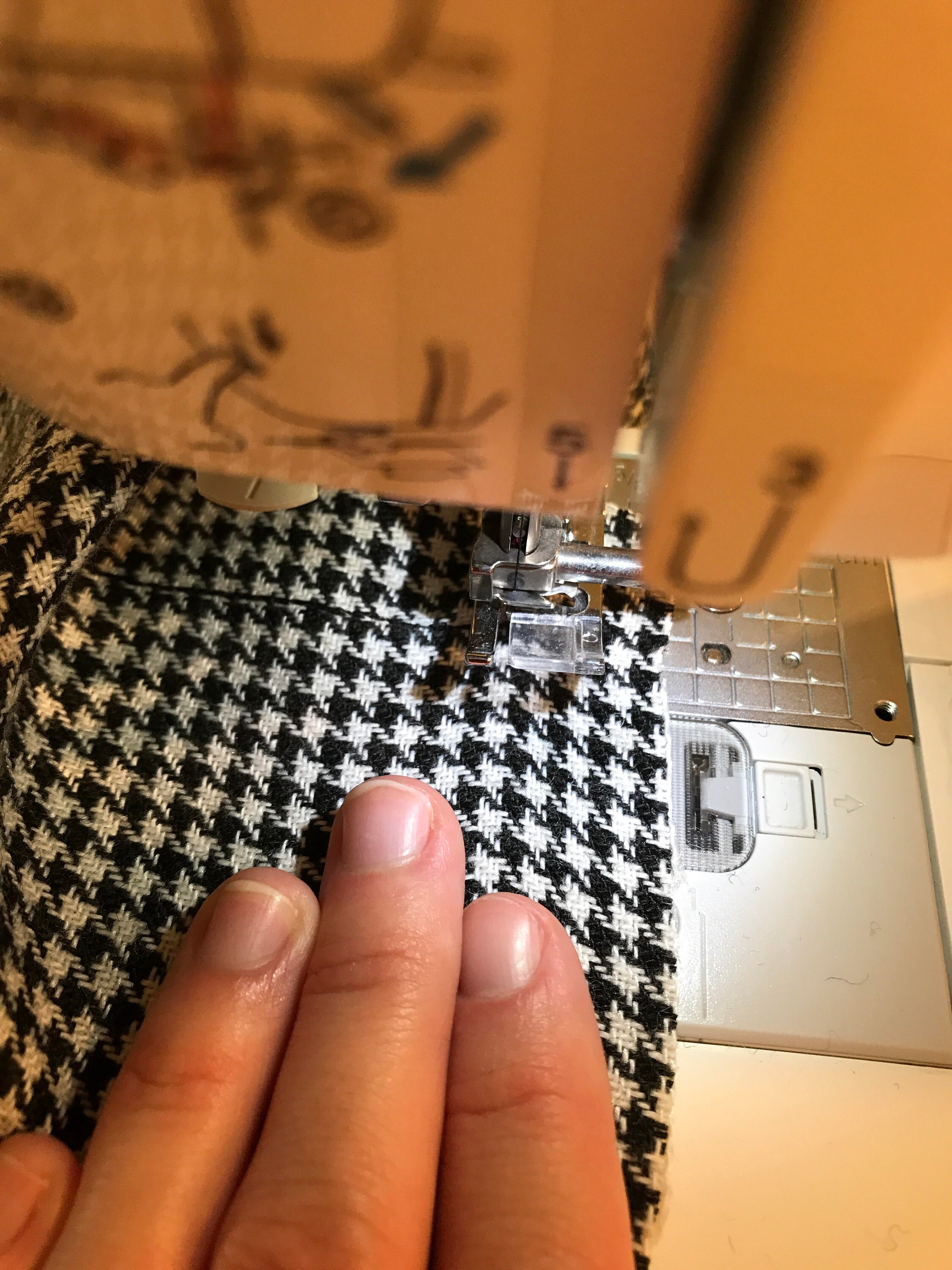 Sew a tight straight stitch 1" in from your cut line all the way around your square.  Be sure to secure with a backstitch.  I used a triple straight stitch (reinforcing stitch) because my fabric has a tendency to fray easily.  Don't forget to turn at the corners (as shown in the image above).  Do not stitch all the way out because we will fringe this in a moment. 
STEP 3:  FRINGE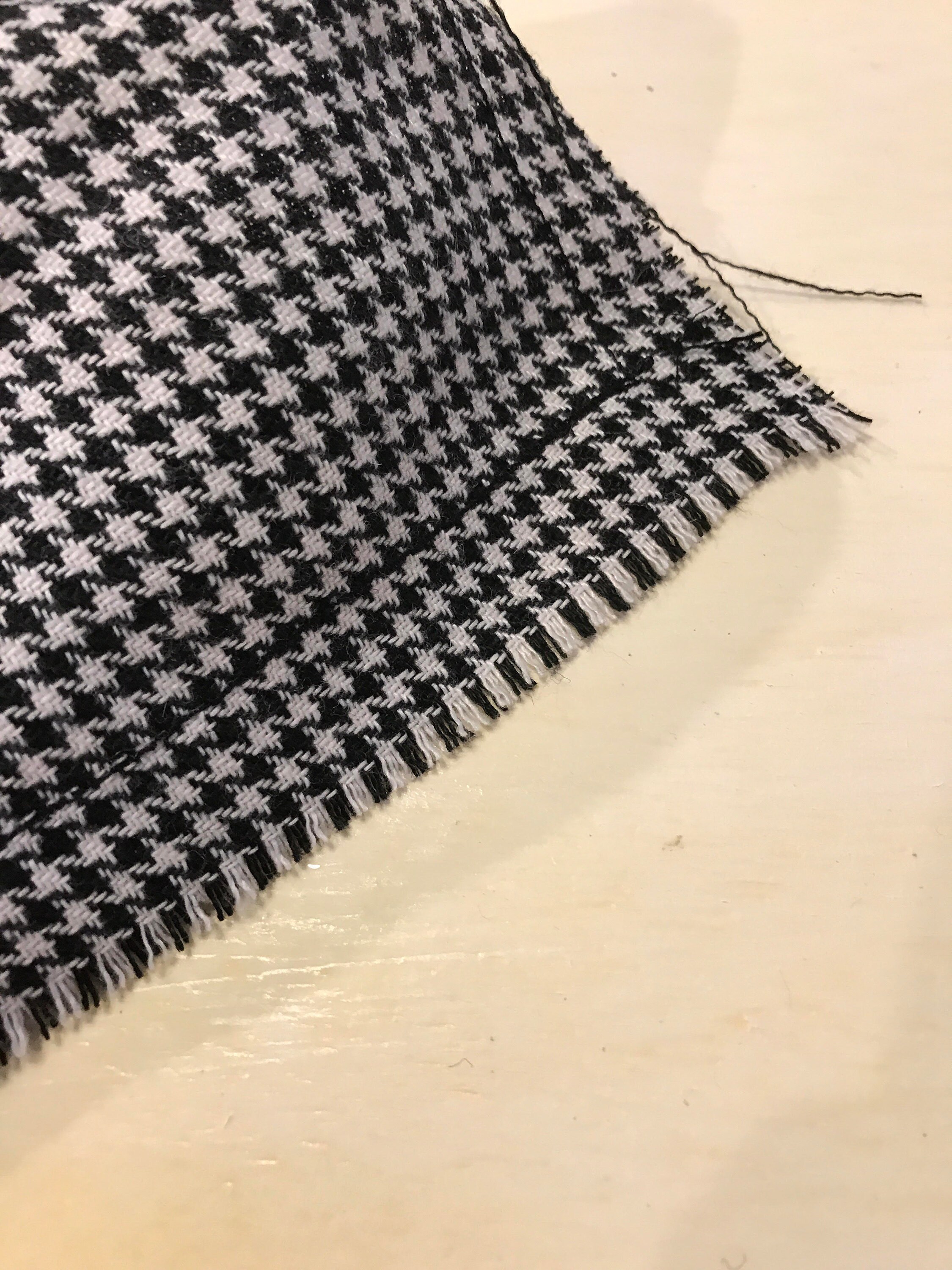 This is the fun part, simply pull those threads so that you have a nice fringed edge all the way around.  Your finished product should look something like this: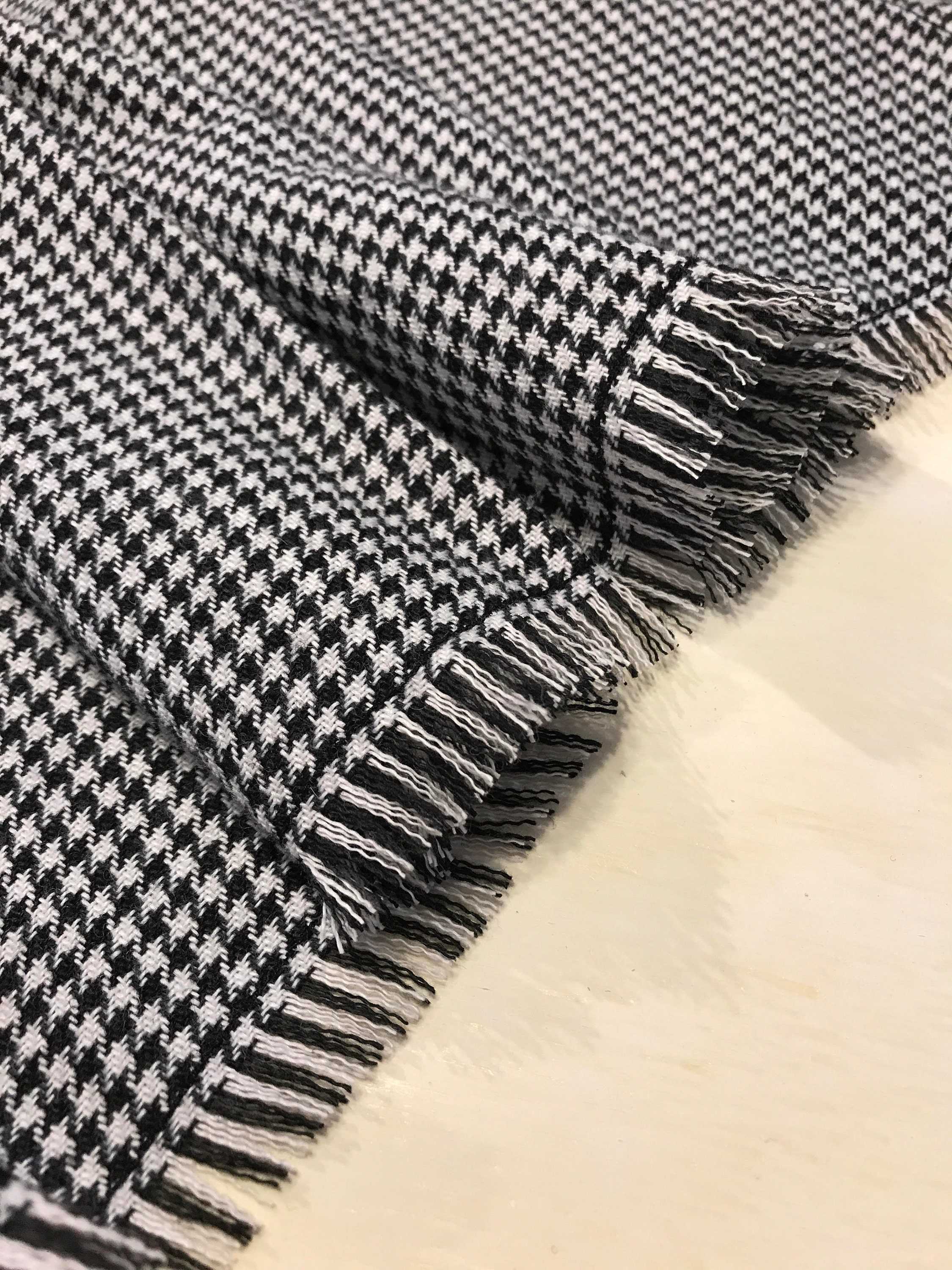 STEP 4:  PREPARE YOUR IMAGE
I created a pumpkin monogram in Adobe Illustrator, but you can use any Halloween image.  You can easily create this monogram using a photo editor or Microsoft Word.  Select a silhouette that is easy to cut, such as the basic pumpkin shown.  Here is a link to the pumpkin I found on Adobe Stock:  https://adobe.ly/2gUpl0B.  I opened the pumpkin image in AI and then added text on top.  I used the Monogram KK font that you can download for free here:  http://bit.ly/2xmu0iG.  
STEP 5:  PRINT YOUR IMAGES
Follow the instructions provided with your transfer sheets.  Remember to print two images because you will apply pumpkins to two corners of your table throw.  If you are using the light fabric transfers, be sure to mirror your image so that the printed image looks like this: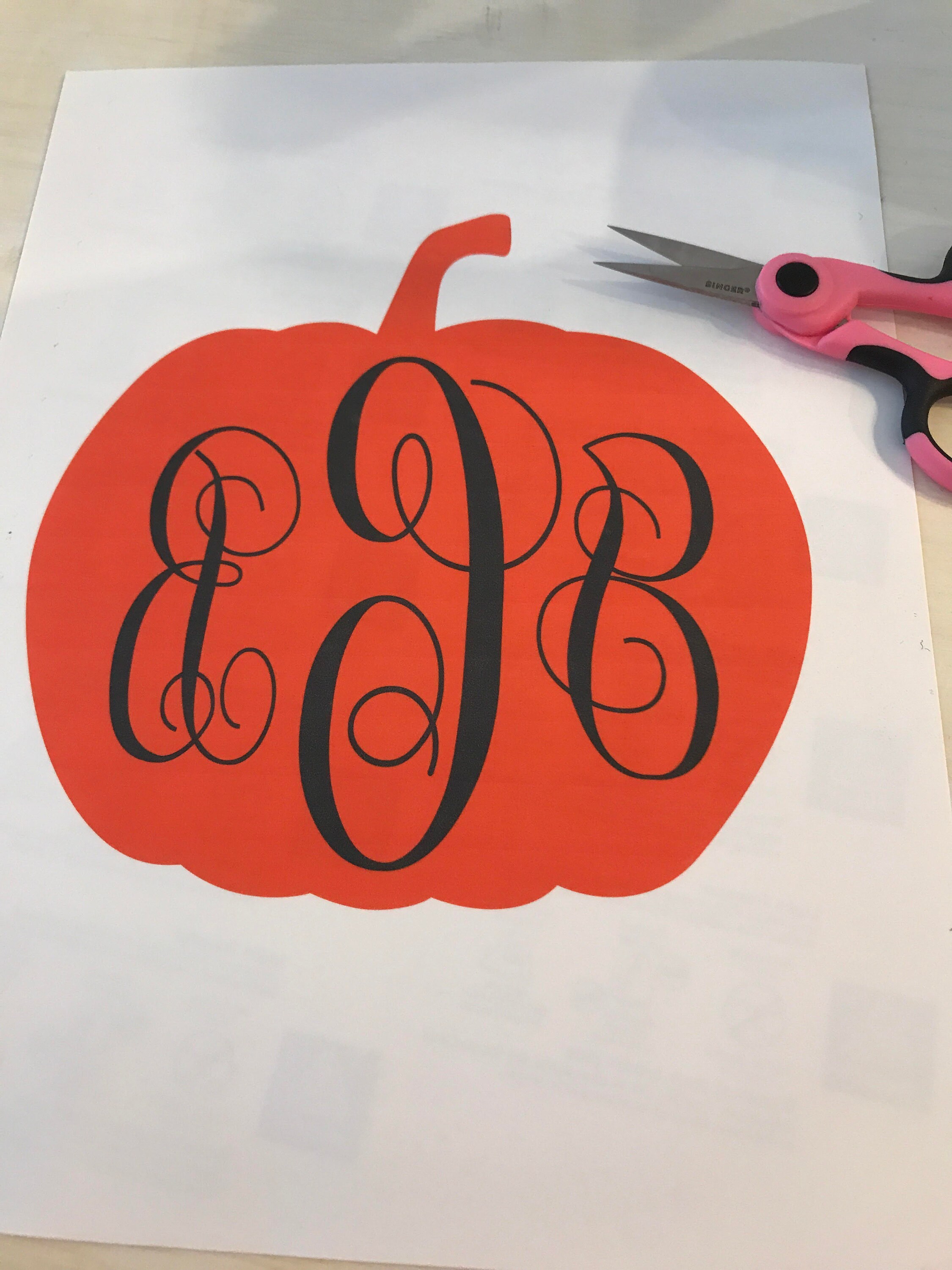 STEP 6:  CUT YOUR IMAGES
Simply cut your images out.  One of things I love most about using light transfer sheets is that you don't have to cut precisely.  I'm not telling you to be  sloppy here, I'm just saying don't worry about it being perfect.    
STEP 7:  HEAT TRANSFER YOUR FIRST IMAGE ONTO THE FABRIC
Place your image upside down on the fabric.  Be sure to place the image carefully so that it is centered with the corner (as shown below).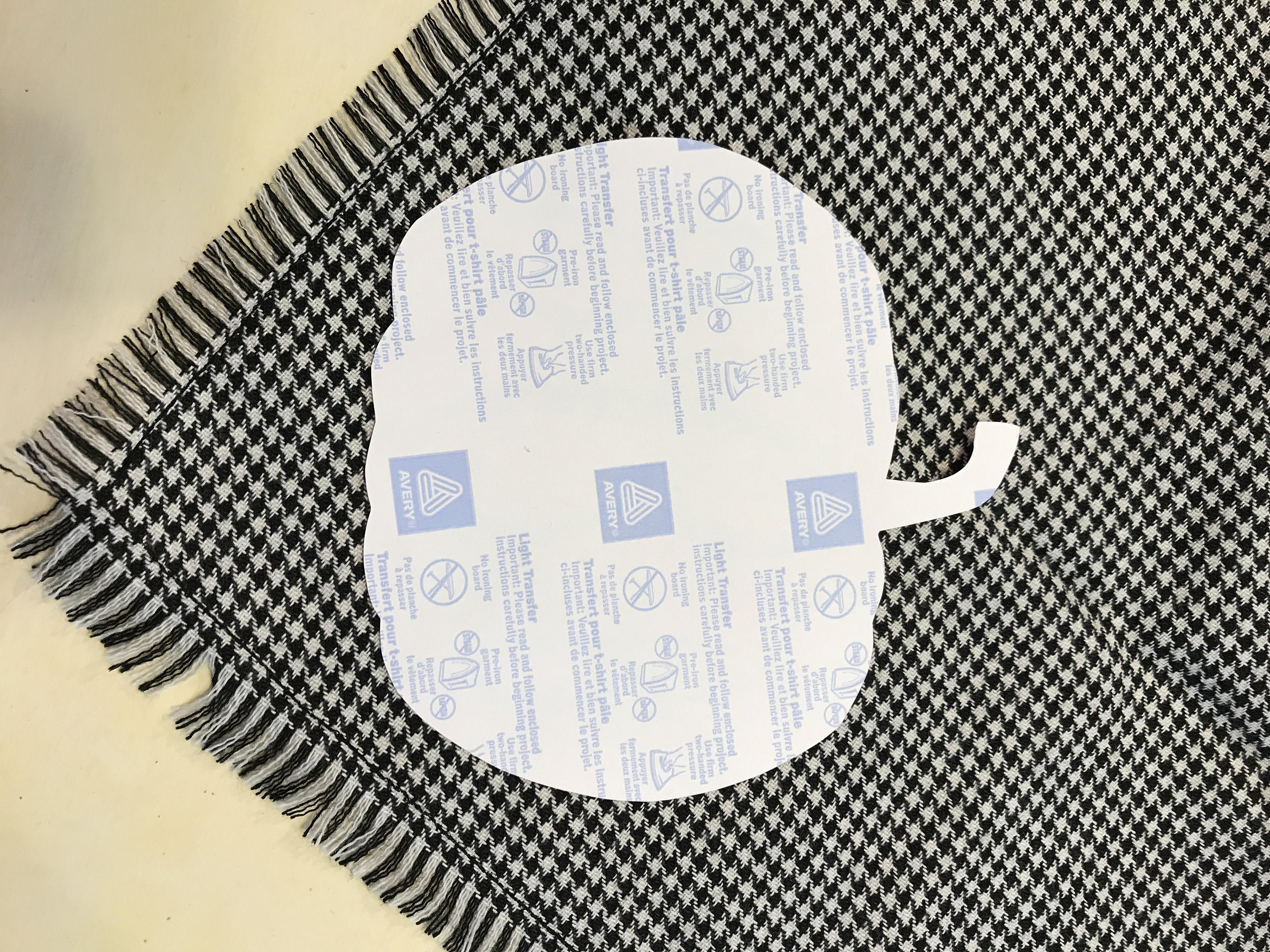 Follow the instructions provided with your transfer sheets.  If you have never transferred images before, do a test on some scrap fabric first.  I'd also reccomend taking a few minutes to watch some how-to videos.  Try searching "how to use light fabric transfer paper" or "how to use Avery light fabric transfers" for extra help.  
STEP 8:  PEEL AND REVEAL
Aside from fringing, this is the most fun part.  Pull the transfer backing off to reveal a beautifully transferred image. 
STEP 9:  REPEAT
Repeat steps 7 and 8 for the opposite corner.  
ENJOY!
Decorate by throwing your gorgeous new table square on your kitchen or dining table.  These also look great folded or gathered onto smaller, occasional pieces such as an entry table or buffet.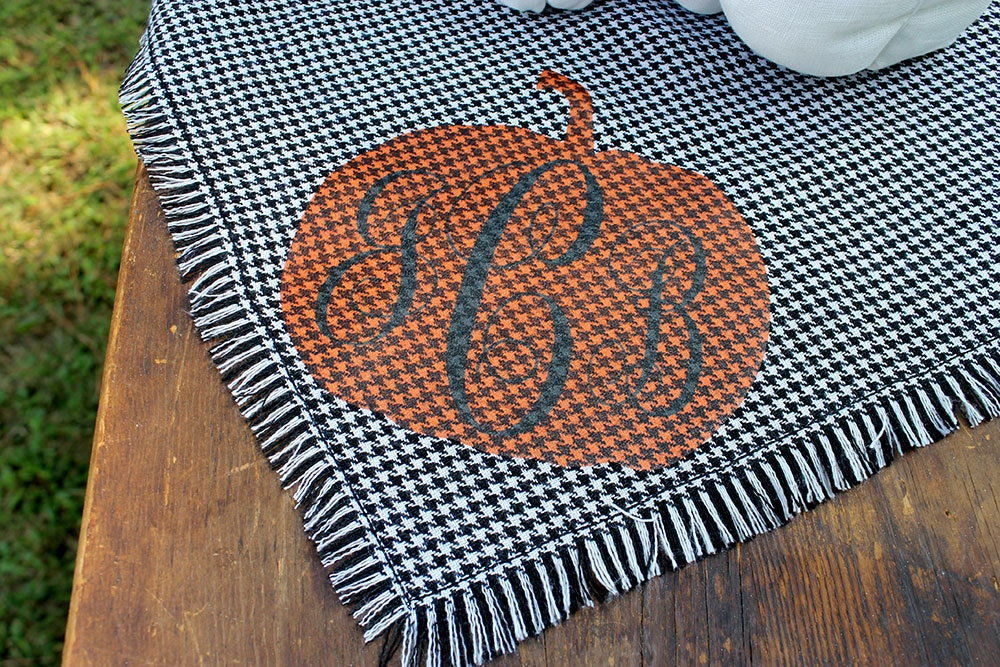 s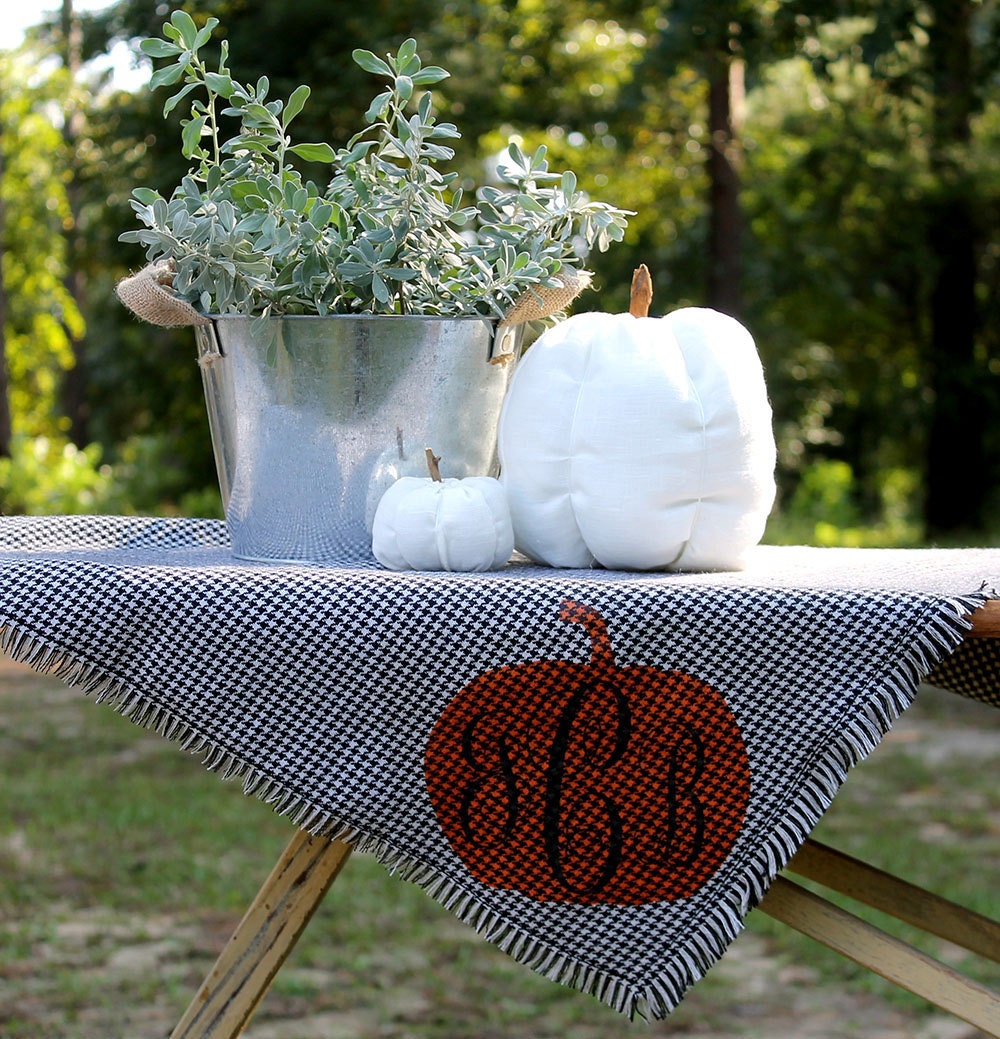 Don't be shy!  Please share images of your completed project here, on the blog, or by tagging #storybookgoodsDIY on instagram.   
Feel free to message me on Etsy, Instagram, or e-mail me at storybookgoods@gmail.com if you have any questions at all.  
Follow @storybookgoods on Instagram for more Halloween DIY projects throughout the months of September and October!
www.storybookgoods.com
www.etsy.com/shop/storybookgoods
www.instagram.com/storybookgoods